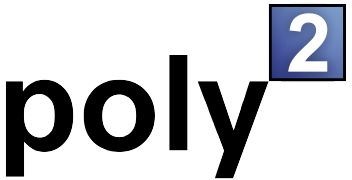 This project seeks to evaluate security design principles in combination with functional requirements in the construction of a secure network service architecture.
Goal of the Project
The project plans include creation of a network service platform using commodity hardware and customized software to deliver critical network services. The emphasis for this implementation is primarily on security, though high availability and reliability are also addressed.
Conference Papers
The following papers have been accepted to conferences:
Eric Bryant, James Early, Rajeev Gopalakrishna, Gregory Roth, Eugene Spafford, Keith Watson, Paul Williams, Scott Yost, Poly2 Paradigm: A Secure Network Service Architecture, 19th Annual Computer Security Applications Conference, December, 2003.
Project Posters and Handouts
These posters and handouts are used to provide information about our project at research symposia, meetings, and colloquia. The poster has an eye-catching graphic and brief information about the project. The handouts provide some additional details and references.
Negotiating Trust

Security in Motion

Energizing the Enterprise: Cyber Security in Context

Cyber Security & Safety for the 21st Century

Protecting Information Resources

Current Members of the Project Group
Eugene Spafford, faculty member.
Keith Watson, research engineer.
Robert Winkworth, graduate student.
Hank Wu, graduate student.
Dannie Stanley, graduate student.
Mike McFail, graduate student.
Brent Roth, graduate student.
Former Members of the Project Group
Jim Early, graduate student.
Rajeev Gopalakrishna, graduate student.
Greg Roth, graduate student.
Mahesh Tripunitara, graduate student.
Paul Williams, graduate student.
Scott Yost, graduate student.
Michael Armbrust, undergraduate student.
Eric Bryant, undergraduate student.
David Ehrmann, undergraduate student.
Jay Gengelbach, undergraduate student.
Bill Harris, undergraduate student.
Ryan Keyes, undergraduate student.
Kayty Luptak, undergraduate student.
Mike Olson, undergraduate student.
Greg Ose, undegraduate student.
Zach Tatlock, undergraduate student.
Bobby Yang, undergraduate student.
Nwokedi Idika, graduate student.
Mohamed Shehab, graduate student.
Reading List
Papers
Books
R.J. Anderson Security Engineering: A Guide to Building Dependable Distributed Systems, John Wiley & Sons, Hoboken, NJ, (2001).
J. Viega, G. McGraw, Building Secure Software: How to Avoid Security Problems the Right Way, Addison-Wesley, Boston, MA, (2001).
Notice
This material is based upon work supported by the National Science Foundation under Grant No. 0523243. Any opinions, findings, and conclusions or recommendations expressed in this material are those of the authors and do not necessarily reflect the views of the National Science Foundation.